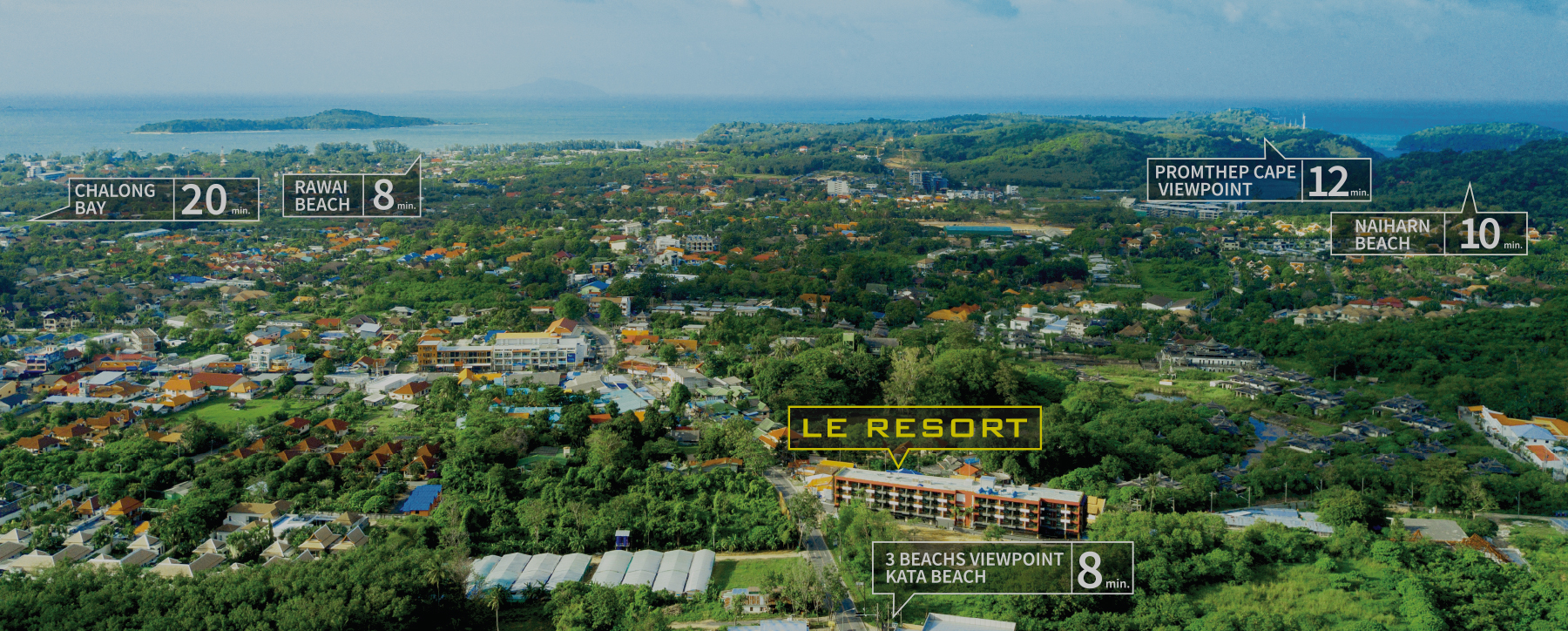 Phuket is the largest island in Thailand with a landmass of approximately 540 square kilometers. There are up to quarter million people in this island with the locals either Thai or Chinese. Phuket is located on the west coast of Thailand in the Andaman Sea.
Southern Phuket
There are many hotels at southern Phuket and you will surely love the newly constructed Le Resort which has 54 modern designs rooms with a private balcony. You will also love the pool view with a bar and the stunning hillside restaurant where you can drink contemporary drinks and a-la-carte menus. This new hotel in Phuket is located to close to many tourist attractions like the Naiharn beach which is one of the most beautiful beaches with fabulous white sand and a turquoise water. The resort is easily accessible to the Kata road and it is also close to the Karon and Patong beach. Some of the top things that you can do near this Phuket resort are listed below.
Top things to do in Southern Phuket
Promthep Cape
This one of the most tourist hotspot in Phuket and it is close to this boutique resort in Phuket and it is located in the southern point of Phuket. You will have a picturesque view of the Andaman Sea from this place. The Cape is also known as the God's Cape and Laem Promthep is a rocky piece of land which sticks out of Andaman Sea. You can take Instagram worthy pictures of the sunset at this Cape as many tourists come to this attraction and this is a nice place to find artists and nature lovers as they come to this place. You can also come here to watch the sunset.
Chalong Bay: This is the island's largest bay and it is Phuket's principal boat anchorage. This is located very close to our boutique resort in Phuket and you will love the scenic view of the bay but it is not suitable for swimming. You can easily charter boats from this bay if you are going to some small island south of Phuket. If you are planning on going scuba diving and snorkeling trips the bay is where you will also take off and our resort is the best place to stay before you go on your trips and after you are back.
Naiharn Beach
You can go have fun at the Nai Harn beach which is not far from this new hotel in Phuket. This Nai Harn beach is a well know beach in Phuket and many thousands of tourist visit here every year. You will love the beautiful soft sand and crystal clear water. There are many restaurants at this beach where you can try out Thai Cuisines and also several souvenir shops which sell local novelty items and you can also get beachwear and floats on this beach.
Rawai Beach
This beach well known for its seafood and the scenic view you will get here but is in suitable for swimming. The beach can be dirty sometimes because of the boats. At low tide, you can easily hunt for crabs with the local which is very fun for children. There are many things to see while you are at Rawai beach like Divetainer, Laem Ka, Phuket Sea Shell Museum, Ko Kaeo and so on.
Go shopping at Rawai Fish Market
One of the thing that is close to this Phuket resort is the Rawai Fish Market where you can buy fresh seafood from the sea gypsies who live in this area. You will surely have a nice time here as you can buy seafood there and then take them to the restaurants that are around to cook it and the restaurant are going to charge only for cooking by dish.